When starting your journey at A Mission for Michael, it is important to bring the right things that will make you comfortable during your stay with us. Here are some things that we recommend you bring, items you should not bring, and things that we provide for you
Workout Clothes
Exercise Sneakers
Jeans
Comfortable Clothes For Group Activities
Sweatshirt/Sweater/Long Sleeve
T-shirts
Sandals/Slippers
Pajamas/Sleepwear
Underwear
Socks
Personal hygiene products
Toothbrush/Toothpaste
Shampoo/Conditioner
Soap/Body Wash
Deodorant
Sun Block
Lotion
Face Wash/Cream
Hair Brush/Comb
All Linens – Sheets, Blankets, Towels, Washcloths
Pillows
All Food
All Utensils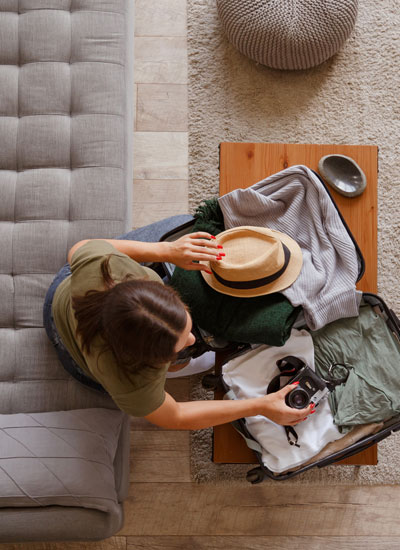 Computers/tablets/cell phones
Outside food, snacks, or drinks
More than $50 cash
Valuables – jewelry, watches, etc.
Any medications not already approved by our medical team
Any materials that depicts or contains sexual activity or nudity, violence, or advocates the use of mind-altering chemicals, including but not limited to – books, videos, magazines, photographs, or clothing.
Opened nicotine products – only unopened products will be allowed. If packs of cigarettes or e-juice products are already opened they will not be allowed into our facilities. Smoking is allowed at designated times and in designated areas. We will assist you in any way we can to help you quit smoking if you so desire and are ready. Medication management and therapy is available for nicotine dependence.
Mailing Address For Family
30310 Rancho Viejo Rd, San Juan Capistrano, CA 92675
Please write "c/o A Mission for Michael"
9947 Corsica St Vienna, VA 22181
6900 East Green Lake Way North, Suite G, Seattle, WA 98115